How we accelerate machine learning projects for pathology:
Best practices for applying ML to pathology images
Distill cutting-edge research for novel applications
Clear project scope
Smoother navigation through challenges
Our team was fortunate to work with Heather on a short-term project, where she was a critical contributor to establishing a framework for future studies.
Pixel Scientia provides valuable insights for Gestalt's image analysis product development. Heather has deep understanding of digital pathology and machine learning and their application to whole slide images. Her in-depth review of the current state of the art research has enabled Gestalt to rapidly focus our machine learning efforts on approaches that are yielding value for our pathologists and their patients.
Heather provided excellent consulting on our clinical AI research. She offered a wealth of knowledge in this domain and introduced us to new techniques to combat the failure modes that we presented. She helped to distill the latest machine learning literature relevant to our queries, and pointed us towards the most applicable and successful methods. Heather provided practical feedback and guidance, which allowed us to quickly take steps in the right direction and improve the performance of our models.
Don't Outsource, Insource - and Empower Your Team
While machine learning certainly can bring new insights, precision, and efficiency, it takes time to build the technology to do it. And the path to a successful solution is generally not linear.
Many companies outsource machine learning projects. While this can be successful for well-defined applications with a limited scope, high impact projects are different. These projects are often part of a company's core technology, so they prefer to keep the intellectual property development in house. But they may not have navigated the unique complexities of a machine learning project before. We can help you build the technology and your team in house, ensuring a smoother path to success.
Our goal is not just to get you to an ideal solution but to ensure your team also understands how it works so that they can modify it and adapt to new challenges that arise. We will be there to help you navigate these obstacles as needed, but we consider our role most successful if we have transferred this knowledge to your team.
Image Analysis:
segmentation
feature extraction
texture
shape

Computer Vision:
recognition
scene & object classification
object detection

Machine Learning:
dimensionality reduction
PCA
CCA
clustering
feature learning
classification
SVM
multiple instance learning
performance analysis
Deep Learning:
convolutional neural networks
regularization
optimization
time-to-event analysis
attention
multimodal
mutlitask
transfer learning
Tools:
Python
scikit-learn
scikit-image
Keras
TensorFlow
PyTorch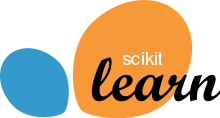 Build an Interdisciplinary Team
We've worked with teams spanning many different disciplines and the best results tend to come from a combination of
Pathologists, remote sensing scientists, or other domain experts who understand the data and how it is collected,
Data scientists who gather and analyze it further,
Machine learning engineers who train and analyze models, and
Software engineers who bring all the pieces together and create a robust system.
Due to the interdisciplinary nature of teams, communication is key.
We can help you in building this team. We start by setting reasonable goals for the project and determine the resources needed. From initial models, we then assess possible next steps including gathering and labeling more data, cleaning data, extending models, and improving computational efficiency. More resources (human or computer) may be needed as the project progresses.