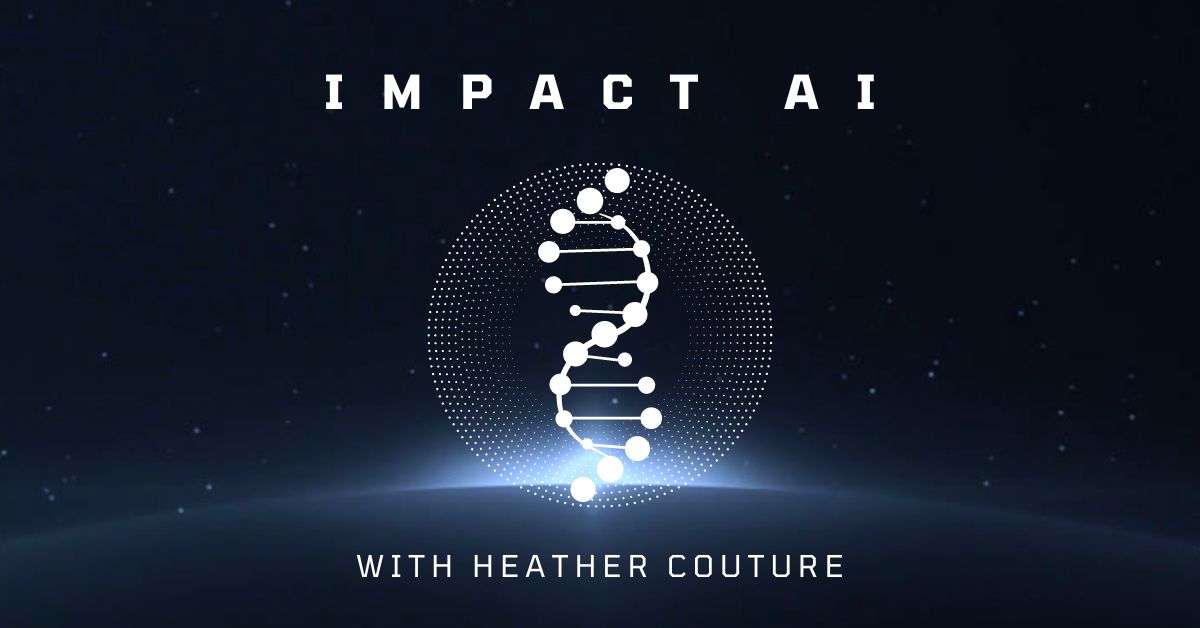 When I started podcasting a year ago, my goals were to discover the best practices from mission-driven, machine learning-powered startups and get some perspective on the myriad of ways that machine learning is being used to tackle important problems on planet Earth. Both of these goals are quite broad. I'll elaborate more on the lessons I've learned in an upcoming article, but here I want to focus on some important use cases for ML that I discovered.
The episodes that I highlight below are the 10 most downloaded. The common themes are food and disease: farming, climate risks, food waste, cancer, and medical imaging.
If you see some topics that catch your attention, be sure to listen and subscribe.
#1 Autonomous Drones for Farming with Amr Omar from Precision AI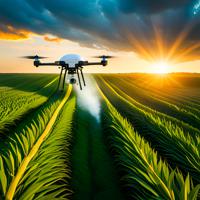 Amr Omar, Head of AI at Precision AI, discusses the use of drones for farming and the crucial role of machine learning in this technology. Precision AI's drones detect and eliminate unwanted vegetation, enhancing crop quality and reducing costs. Amr explains the challenges, including weather and crop growth variations, and how they use machine learning to address them. He emphasizes setting clear expectations and iterative development processes. Amr also touches on their hiring approach and the importance of educating customers. Precision AI aims to lead the way in smart agriculture, revolutionizing farming practices over the next few years.
Listen to the full episode here.
#2 Eliminating Food Waste with Nathan Fenner from Afresh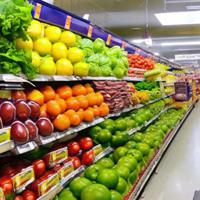 In this podcast episode, I interview Nathan Fenner, President and Co-Founder of Afresh, a company focused on eliminating food waste in the grocery industry. Nathan discusses his background as an engineer and the company's mission to use supply chain software and machine learning to reduce food waste, a significant contributor to climate change. He explains how Afresh leverages machine learning to optimize inventory decisions and highlights the challenges of dealing with noisy data in the fresh food supply chain. Nathan emphasizes the importance of a strong social impact mission in recruiting talent and envisions Afresh reducing food waste by 50% in the next three to five years, positively impacting both retailers and the environment.
Listen to the full episode here.
#3 Conquering Cancer with Sergio Pereira from Lunit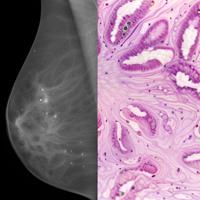 Sergio Pereira is the Vice President of AI Research in the Oncology Group at Lunit, a startup focusing on AI for cancer care. We discuss Sergio's background, Lunit's mission, the application of machine learning in cancer screening and treatment planning, the challenges of annotating medical images, self-supervised learning for whole slide images, and the benefits of publishing research papers. Sergio offers valuable advice to leaders of AI startups and envisions Lunit's continued impact in the fight against cancer, aiming for widespread deployment of their tools and collaborations with pharmaceutical companies.
Listen to the full episode here.
#4 Climate Risk Analysis with Josh Hacker from Jupiter Intelligence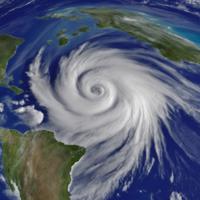 In this podcast episode, I interview Josh Hacker, Co-Founder and Chief Science Officer at Jupiter Intelligence. We delve into the importance of climate risk analysis and how machine learning plays a crucial role in it. Josh highlights the complexity of quantifying uncertainties in climate models, emphasizing the need for domain expertise. We discuss the challenges of bias correction, model validation, and explainability, particularly in the context of environmental startups. Josh envisions Jupiter Intelligence's continued leadership in physical risk analysis while expanding their use of machine learning in financial modeling for climate risk adaptation in the coming years.
Listen to the full episode here.
#5 Resilient Agriculture with Manal Elarab from Regrow Ag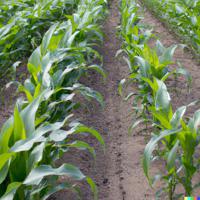 Manal Elarab, COO of Regrow Ag, discusses regenerative agriculture and its crucial role in addressing climate change. Manal highlights how agriculture both contributes to and is impacted by climate change. Regrow Ag provides software solutions to monitor and promote climate-smart regenerative practices in the agriculture industry, helping companies reduce their emissions. Machine learning is a key component, utilizing satellite imagery and other data sources to detect and predict agricultural practices. Manal emphasizes the importance of collaboration with experts and measuring the impact of technology in scaling regenerative agriculture practices. In the future, Regrow Ag aims to make regenerative products readily available in grocery stores.
Listen to the full episode here.
#6 Decoding Biology with Aaron Mayer from Enable Medicine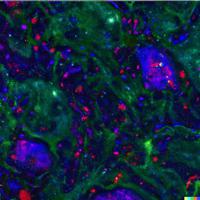 I spoke with Aaron Mayer, Co-Founder and Chief Scientific Officer of Enable Medicine. We delve into the world of spatial biology, discussing the challenges of handling vast biological datasets and the pivotal role of AI and machine learning. Enable Medicine's mission is to organize and make biological data searchable to answer critical healthcare questions. Aaron emphasizes the importance of interdisciplinary teams, data accessibility, and open science. He envisions Enable Medicine's impact as accelerating scientific research, fostering data-sharing, and ultimately improving patient care.
Listen to the full episode here.
#7 Monitoring Fields for Precision Agriculture with Gershom Kutliroff from Taranis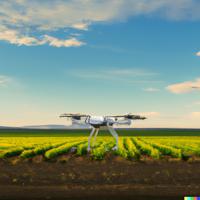 In this podcast interview, Gershom Kutliroff, CTO of Taranis, discusses the role of AI and precision agriculture in farming. He highlights Taranis' use of high-resolution imagery from drones and satellites to provide insights for farmers, such as plant population, weed detection, and disease identification. Gershom emphasizes the importance of machine learning in processing this data efficiently and accurately. He also mentions the challenges of data quality and data drift, which they address through continuous learning and validation processes. Gershom offers advice for AI startup leaders, emphasizing the intersection of product design and technology. He envisions a future where AI-driven solutions enable sustainable farming practices.
Listen to the full episode here.
#8 Ultrasound for Early Disease Detection with Kilian Koepsell from Caption Health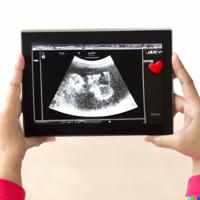 Kilian Koepsell, Co-Founder and Chief Innovation Officer of Caption Health, discusses their AI-driven ultrasound technology for early disease detection. Caption Health aims to democratize medical imaging, making it more accessible with AI-guided ultrasound systems. Machine learning plays a pivotal role in guiding practitioners to capture quality images and interpreting them for disease diagnosis. Initially focusing on heart diseases, the technology assists practitioners in positioning ultrasound probes correctly and offers various measurements for assessment. Challenges include diverse dataset acquisition and regulatory compliance. Caption Health seeks to seamlessly integrate AI into clinical workflows, with a vision to enhance preventative healthcare by detecting diseases earlier.
Listen to the full episode here.
#9 Improving Fish Farm Efficiency with Bryton Shang from Aquabyte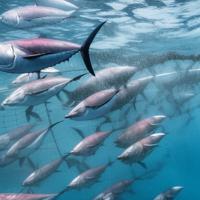 In this episode of Impact AI, I interview Bryton Shang, Founder and CEO of Aquabyte, a company focused on using machine learning and computer vision to enhance fish farming efficiency for food sustainability. Bryton discusses how their technology monitors fish health, growth, and behavior underwater using cameras, showcasing the role of AI in the aquaculture industry. He also highlights the challenges of data collection and model validation, emphasizing the importance of multidisciplinary teams. Bryton offers advice to AI startup leaders, suggesting a balanced approach to addressing both technical and business challenges. The ultimate goal for Aquabyte is to create fully automated, data-driven fish farms to increase protein supply.
Listen to the full episode here.
#10 Biomarker Discovery from Pathology Images with Matt Alderdice from Sonrai Analytics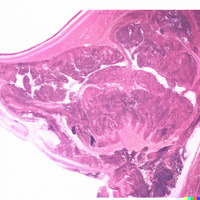 Matt Alderdice is the Head of Data Science at Sonrai Analytics, which focuses on the intersection of machine learning and biomedical applications. Matt discusses his background, the importance of multidisciplinary teams, and the impact of AI in pathology. He emphasizes the significance of ethical data collection, analytical validation, and clinical validation for medical applications of AI. Matt anticipates the integration of machine learning in routine pathology practices, its role in biomarker development, disease detection, and the improvement of data quality. He also underscores the importance of incorporating AI in pathology education.
Listen to the full episode here.